Spend a day on the water
Lake Laura
From Nature Trails to Boating
CLOSING 9/4/23 FOR WINTER
Spend the entire summer day lounging on the grassy beach while the kids swim and play in tranquil Lake Laura! The lake also features a small hiking trail that wraps around the entire lake.
Get Directions
Lake Laura Directions
Coordinates: 38.802991, -78.789437 - View in Google Maps
Pricing
Family Pass (up to 6 people)
$275
Paddleboards, Paddleboats, Kayaks
$20/hour
All rentals can be acquired from the Beach Shack located on the lake.
Lake Laura Trail
Don't feel like swimming, but still want the view? Take a walk on the relaxing nature trail that wraps around the entire lake. The trail is open daily all year long and takes anywhere from one-and-a-half to two hours – an easy to moderate hike for all ages. The Lake Laura Trail is beautiful any time of year and a fun activity with children as young as four years. Note: Lake Laura Trail is not handicap accessible. Start from the Lake Laura Beach Area, the parking lot at the base of the dam, or the boat launch parking lot on the southern end of the lake.
Lake Hours
Mon-Fri
11am - 5pm
Sat-Sun
11am - 6pm
Lake Map
Lake Information
What to Know Before You Visit
There is no lifeguard on duty. No one under 16 admitted without a parent or guardian. Beach area is a smoke-free zone. Snacks and soft drink are available. Pets, alcoholic beverages, and grills are not permitted. Last boat rental is 1 hour and 15 minutes before close.
Please call 540-856-2121 Ext. 253 for more information.
Lakeside
Weddings & Events
With ample parking, your venue overlooks beautiful, crystal clear waters. West-facing, a late afternoon / early evening wedding will include amazing sunsets.
Photos by Megan Hoffer Photography
More Information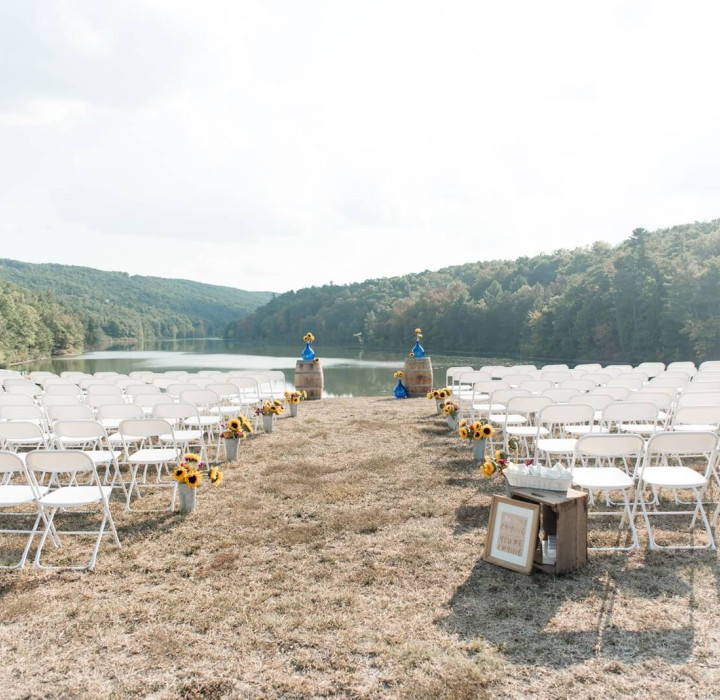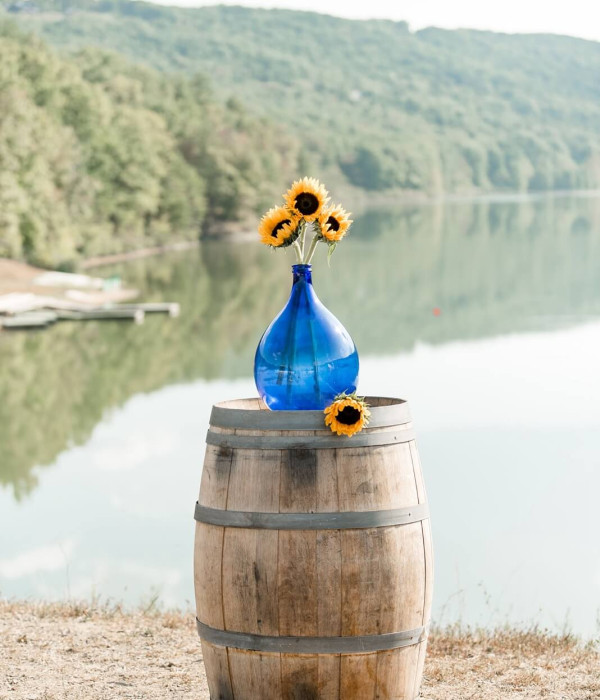 Member Perks
Resort members enjoy Lake Laura at no additional cost each year. Like the sound of that?
Become a Member
Enjoy the Lake by Boat
Private Boating
Private boats are permitted on Lake Laura throughout the year, however, only electric motors are allowed.
Boats stored on Resort property require a valid permit. The annual fee is $40 for Members and $50 for Non-Members. Permits may be purchased at the lake office.