One of the Shenandoah Valley's Premier Destinations
Our 18 hole PGA Championship course offers some of the best greens around. Spend a day out on the course and take in the stunning mountain scenery, tree-lined fairways, and refreshing views.
Tee Times taken up to 10 days in advance. Groups of 12 or more may reserve 30 days in advance.
The Golf Shop is currently located in the Ski Boutique next to the Shenandoah Center.
Tee Times
Request Group Info
Request Group Info
Golf Course & Golf Shop Hours
Driving Range
Golf Shop
The golf shop is temporarily located in the Ski Boutique next to the Shenandoah Center. We are currently working on constructing a new Pro Shop which will be a part of our new Sports Complex.
Course Rules
Appropriate golf attire is required at all times. Men should wear collared shirts with sleeves and women should wear golf shirts. No halter or tube tops, torn clothing or cutoffs allowed. Bryce Resort is a non-metal spike facility.
About
The Course
Designed by Ed Ault, our course is a 6,260 yard, par 71 masterpiece. With several tree-lined holes and fairway bunkers, Bryce Resort is an excellent test of a player's ability to keep the ball in play. The layout features 43 strategically placed bunkers, and Stony Creek comes into play on 12 of 18 holes. Weather permitting, the facility is open year-round.
Find a Tee Time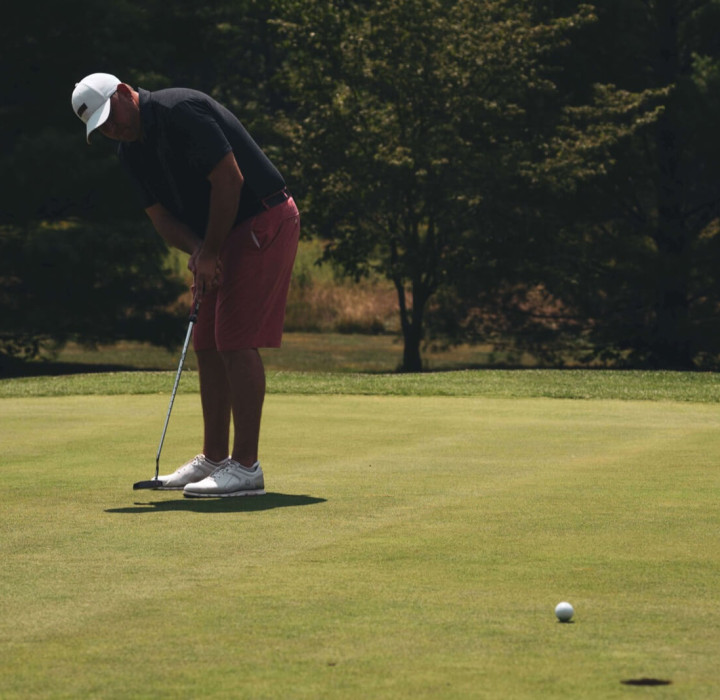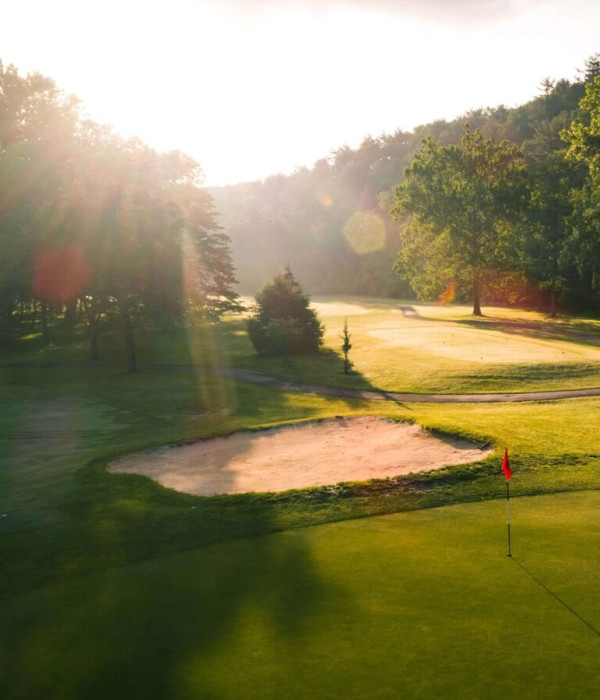 Cheryl Herold
Why Choose Bryce?
Cheryl Herold and her husband Scott were just weekend visitors to Bryce until they saw major improvements happening at the resort. They recently made the transition from Northern Virginia to the welcoming Basye community. See why Cheryl spends much of her free time on the course...
Watch the Video
Perfect Your Game
Driving Range & Short Game Practice
The 15-station practice tee features natural grass tees and a 300+ yard range and target green. It also has a 65-yard tee to a practice green area with a sand bunker. A practice putting green is conveniently located at the first tee. A golf professional is available for private or group instruction.
Pricing & Season Pass Info
Driving Range Info
Purchase range tokens in the golf shop prior to visiting the driving range. Driving Range Season Passes are available.
Call the Golf Shop at (540) 856-2124 to purchase and for more information.
Ratings/Slope
Men's
Blue 69.7/131

White 68.7/127

Gold 65.6/119

Red 65.0/118
Women's
White 74.8/131

Gold 70.8/122

Red 70.1/120

Green 63.4/106
Scorecard
Test your swing
Upcoming Tournaments
Plan your trip around one of our many upcoming tournaments. If you're interested in scheduling your own tournament use the "Request Group Info" button at the top of the page.
Upcoming Tournaments
Hit the Greens
Fling Golf
An activity that can be played by the whole family, young or old – a sweet new sport played with just one Flingstick to throw a golf ball down the golf course.
Learn More
Stay & Play
Nearby Accommodations
Find just the right place to stay for your golf trip to Bryce Resort. While we are not affiliated with any of the nearby lodging options, we have some local favorites we happily to recommend to our visitors.
View Lodging Options